Welcome to Bound Brook School District News!
We are proud of our students and staff here in Bound Brook and regularly publish news highlighting their paths to success. We invite you to explore these stories and learn more about how our students are bound for success.
In addition, the district publishes news in English and Spanish in its quarterly, printed newsletter "Updates Abound". The newsletter is mailed to all Bound Brook households.
News can also be found on the district's social media pages.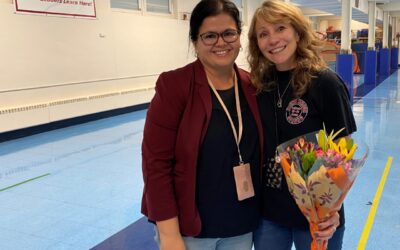 Stacey Giordano, a Special Education Kindergarten Teacher at LaMonte Annex Elementary School, was chosen as a 2022 New Jersey Exemplary Educator. The program recognizes educators statewide who exhibit strong knowledge and skills, an inspiring presence, and a positive...
September 26, 2022 Dear Parents and Guardians, As in previous years, the Bound Brook School District's Counseling Services Department will administer mental health surveys to all students in Smalley, Community, and the High School. The purpose of the surveys is to...