Welcome to Bound Brook School District News!
We are proud of our students and staff here in Bound Brook and regularly publish news highlighting their paths to success. We invite you to explore these stories and learn more about how our students are bound for success.
In addition, the district publishes news in English and Spanish via email in its monthly e-newsletter "Updates Abound". PDF versions are available on this page:
News can also be found on the district's social media pages.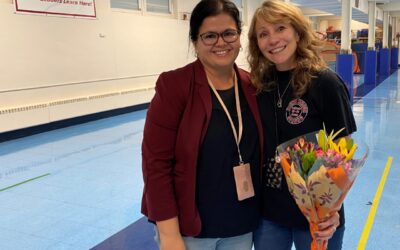 Stacey Giordano, a Special Education Kindergarten Teacher at LaMonte Annex Elementary School, was chosen as a 2022 New Jersey Exemplary Educator. The program recognizes educators statewide who exhibit strong knowledge and skills, an inspiring presence, and a positive...
No Results Found
The page you requested could not be found. Try refining your search, or use the navigation above to locate the post.