Superintendent's Office
Dear Bound Brook School Community,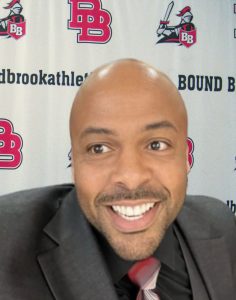 Welcome back! As we step forward into the 2023-2024 school year, I am excited for all the opportunities to create Bound Brook Brilliance together.  
This year, I know our diverse, beautiful Bound Brook community will continue seeing student academic and personal growth with expanded programs and student services, like enhancing social-emotional learning, updating technology, redefining the gifted and talented program, and broadening resources for English as a Second Language students.  
The health and safety of our students and staff is always a top priority, and we are improving that by addressing key maintenance projects across the district.  
In addition, we are increasing professional development opportunities for our staff members to ensure that we attract and retain a top-notch faculty who will provide an environment that supports our students and offers them every opportunity for success.  
On behalf of the Board of Education and our school administration, we thank you for your ongoing support of the Bound Brook School District. This school year we will continue collaborating to further our mission together, our staff, students who are Bound to Astound.
Truly,
Alvin L. Freeman, Ed.D.
Superintendent of Schools
Administrative Contracts
Dr. Alvin L. Freeman, Superintendent
Daniel Gallagher, Assistant Superintendent
Beth Fischer, Assistant Superintendent
Michael C Gorski, Business Administrator/Board Secretary